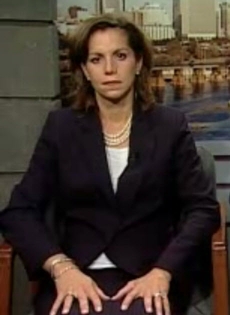 Sen.
jill holtzman vogel
's (R-27) emergency effort to amend Virginia's Property Owners' Association Act has been tabled for the special session still going on in Richmond. Her bill,
SB6016
(our link is to a PDF redlined version of her bill provided to us by her office),
Virginia Property Owners Association Act; reformation of declarations
, was originally introduced in the Senate on Monday 6/23, where it was quickly referred to the Committee on General Laws and Technology. At a vote of that committee on Tuesday, the bill was reported out, or sent to the full senate. On Wednesday 6/25, the first vote on the measure in the full senate failed, but after a recess, a second attempt narrowly approved the measure by a single vote.
Following approval in the Senate, SB 6016 made its way to the House of Delegates, where it ended up in the Committee on General Laws. The next stop: the Housing Commission. And that's where it stopped. Both we and others raised a number of concerns about the proposed legislation, perhaps the biggest of which was a serious question of constitutionality at the state and federal levels. The Housing Commission unanimously decided to table the bill for the remainder of this special session.
According to the Winchester Star, "Vogel repeatedly has stated that her bill is not related to an ongoing lawsuit against Lake Holiday Country Club Inc." She continues to maintain this position. bob diamond, an attorney
Start to nothing in 4 days. The legislative process is pretty quick in a special session.
We'll discuss this further in due course.