A few days ago, we received an email from Lake Holiday resident Betty Ann Spear. From Ms. Spear's comments, it's clear she supports the conduct of LHCC's board.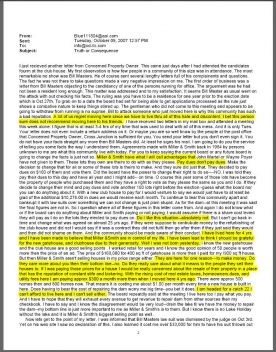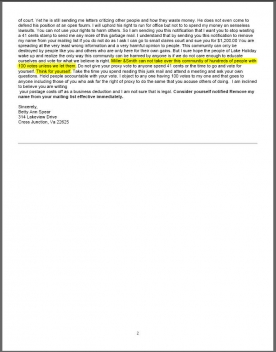 Despite this support, she makes a number of interesting observations, including:
A lot of us regret moving here since we have to live thru all of this hate and discontent.
Do I like this situation–absolutely not.
I am headed for a catch 22 I can't afford to live here and I can't sell either.
Apparently, everyone stands on common ground.