A question. Were you, John martel, ever asked to meet over a cup of coffee?
John Martel's answer: "That's not true."
From March 8, 2007. Let's have a cup of coffee.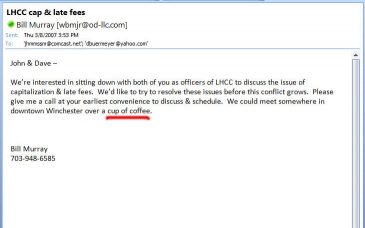 A tickler 4 days later, after no response from Martel or buermeyer.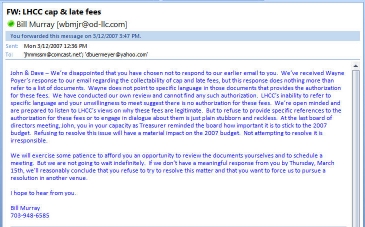 …caught in a situation that limits our ability to have an open conversation with you…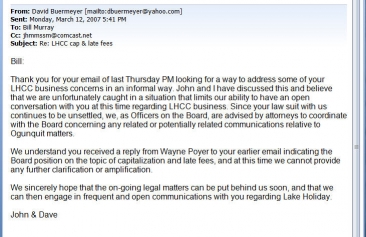 Two months later, on video.